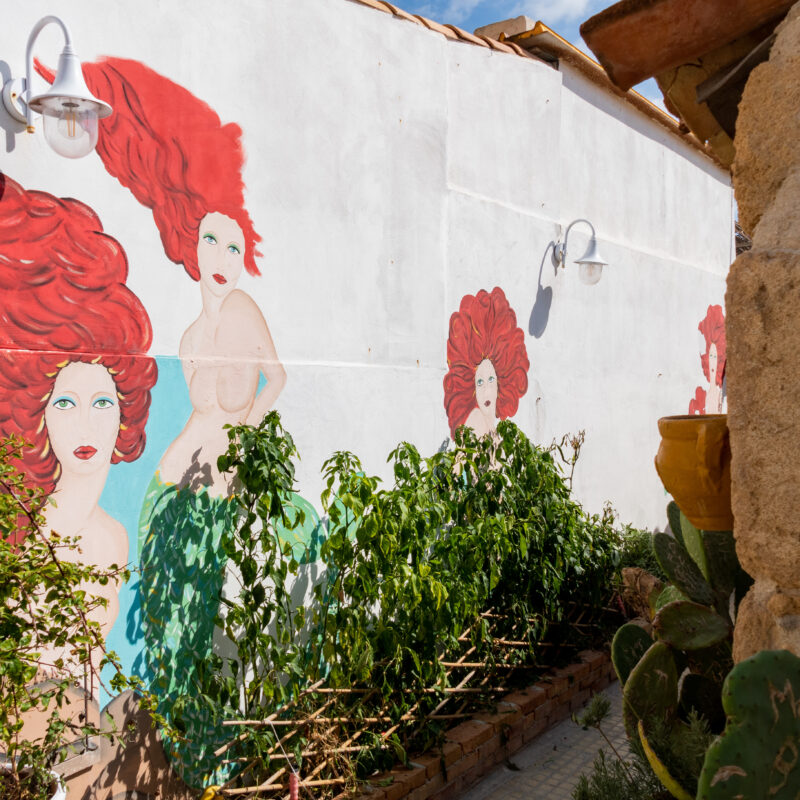 Concept
Your personal Agency
Livia and her travel agents partners will share all the secrets of Sicily, Sardinia, and Puglia. You have a single point of contact from planning your trip until your return. Your visit will be adapted to your budget, length of stay, and interests.
We believe in tailor-made trips, human contact, and authentic tourism.
Whether you seek chic, charming, or rustic accommodation, we ensure you find all the authenticity and hospitality of your dreams.
Choose us as your personal Sicily, Puglia, and Sardinia travel agency
Let's go!
Travel Designer
Livia Lombardi
Livia was born and raised in Florence with Swiss and British origins. After university, she worked in London and Milan. She then arrived in Sicily thanks to a chance encounter and love for a Sicilian (!).
Her meeting with Tururi Tours first and then with Trinakria allowed her to use her international experience to help guests discover Sicily, Sardinia, and Puglia.
She lives in Palermo with her family (the Sicilian and three children!). With ever greater passion and enthusiasm, she is the leader of this project for the French, Italian and English-speaking.
See more

The team


Mario Gorgone | Tururi Tours
Mario is Sicilian and created Tururi Tours in 2003 with his wife Mariane, who is Dutch. Tururi is an agency based in Amsterdam, specializing in tailor-made trips to Sicily and Sardinia for the Dutch and German markets.
See more


Boris Bonanno | Trinakria Tours
Boris is Sicilian and is the director of Trinakria Tours, a travel agency based in Spain, specializing in tailor-made trips to the Mediterranean islands, since 2006, for the Spanish market.
See more
Our philosophy
To give you the journey and experience of your dreams
When we travel, we are the first to believe in direct contact and authentic knowledge of places, off the beaten track of mass tourism and this is why we like the idea of being your "local" contact.
Experts in the organization of self-drive tours to Sicily, Sardinia, and Puglia, we offer travel routes to these destinations, which we know and love. We design trips to immerse you in the region's history and the life of its inhabitants, at your own pace and with complete independence. Of course, you will want to visit the must-see sites…, but perhaps you would like to get off the beaten track and discover a lesser-known historical or natural site!
We are committed to offering you a selection of farmhouses, bed&breakfasts, charming hotels, and a car to get around. The rest is up to you: the duration of your stay, the dates of departure, the style of accommodation, as well as choosing, if you wish, among our many themed tourism options (wine tasting, cooking classes, trekking on Etna, street food experience, city guides or archaeological sites, etc.).
We offer authentic and relaxing holidays with direct contact with local cultures and travel on the principle of sustainable tourism.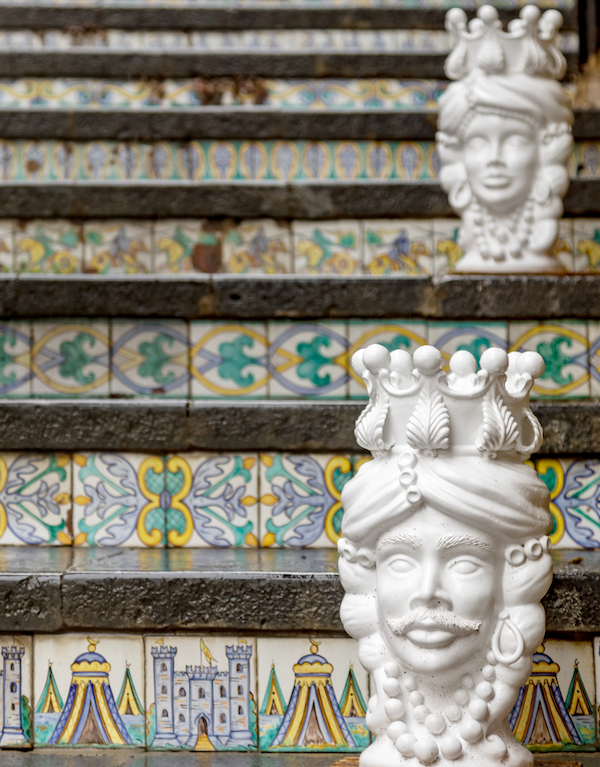 Why us?
More than 10 years of experience in tourism outside the box
Livia is a travel designer who plans your trip according to your wishes and her experience. The trip is guaranteed by Tururi Tours and Trinakria Tours, two tour operators with twenty years of experience in tailor-made travels and sustainable tourism, adhering to the guarantee funds (SGR: registration no. 3373; and AXA Seguros Generales: policy number 72973211).
We are specialists in tailor-made tours in the Mediterranean
The Mediterranean is our common thread. Sicily, Sardinia, and Puglia are still untouched places we thoroughly know because we are "locals."
Our team is happy to share the beauty of these islands and places of cultural interest. Our goal is to make you discover the local culture and traditions and make your holidays an unforgettable memory.
We answer all your questions ASAP
Do you have a question or a change in the choice of your destination? Do not hesitate to contact us; you will always have the same point of contact, and we will answer you by phone or email within 24/48 hours on working days.
Before, during, and after the trip, you can reach us anytime by email, telephone, or Whatsapp.
Even if we have no contact during your journey, it can be reassuring to know that you have someone to contact to resolve potential problems.
We personally select all the hotels we offer
We bring Sicily, Sardinia, and Puglia to life in an authentic and original way, carefully and personally selecting accommodation facilities where the quality of the welcome and human warmth are key. We do "scouting" every year to discover new accommodations and test and maintain our relationships with our on-site partners.
Our car rental agency is Top Premium
We have worked for 15 years with Maggiore Rent (now Avis Group), a very reliable and well-known car rental in Italy. We have special "all inclusive" rates: unlimited mileage, second driver, STK = total elimination of the damage (SKO) and theft (STP) excess; airport taxes, road taxes (tolls excluded), second driver, drop off rate if different from pick up included in the contract on arrival.
We give you a personalized Travel Diary
We prepare a Travel Diary full of practical and helpful information based on your destinations to help you prepare for your trip and make the most of it.